GRIZZ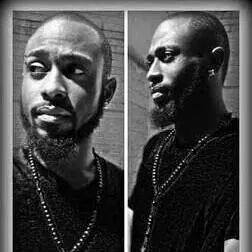 BIOGRAPHY
Ojigga Grizz is definitely an artist built for this business and he's here to stay…While currently a FOREVERMAJOR artist, Grizz is also the C.E.O and head of of his own brand called PAPER.CHASE.GANG, which consists of: Tony Duxx, Uncle Ray and of course Grizz.
The Brooklyn born rapper got his first taste of the industry when him, Jemstar and Ariel formed a group called 3rdfam. They dropped several mixtapes and had deal negotiations with several labels before the group unfortunately disbanded. While with 3rdfam, Grizz had the opportunity to open up for the likes of lil Wayne, Young Jeezy, Birdman, Jim Jones, Busta Rhymes, Sheek Louch and many more artists which can be seen on YouTube by searching "Streetdreams Tour."
He's recently released a mix tape with PAPER.CHASE.GANG called "D.R.U.G.S" which can be downloaded on datpiff.com. The second mixtape in the works is a solo mixtape called "Same crime Bigger trial" and will be released February 2015. Grizz is a highly motivated competitive artist ready to be heard and will stop at nothing til him and his FOREVERMAJOR group members are a well known name in this music industry. Diverse and versatile best describes him so it's more than the fame that fuels the machine they call Grizz.
For contact and booking email:  grizzmail@gmail.com
                       

GRIZZ'S MUSIC

               

GRIZZ'S PHOTOS

                

GRIZZ'S VIDEO
CLICK AN ICON BELOW TO BECOME PART OF GRIZZ'S SOCIAL NETWORK!!!